Get boating
There's so much fun to be had out on the water! From rowing boats to sail boats to canoes, kayaks and barges, jet-skis and motorboats, there's bound to be some sort of aquatic adventure vessel that takes your fancy.
Boating is a broad term covering many aspects of water sport and leisure. This section hopes to educate and inspire anybody looking to explore the 'other' two thirds of the Earth's surface.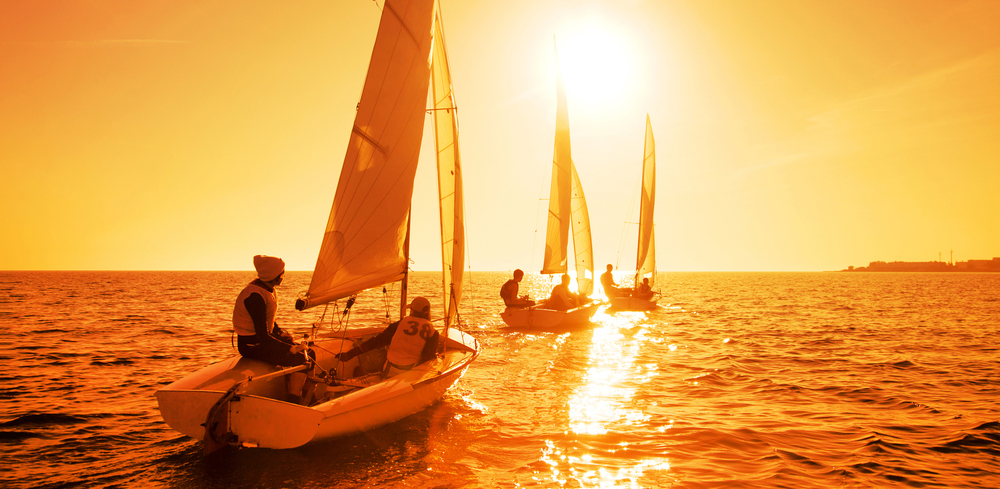 Getting Started
Boating is one of the best ways to get away from it all; remove yourself from the daily grind and enjoy the open water. Choose to push your limits on a windsurfer, or relax with a cocktail aboard a luxury yacht; there are options to suit all tastes and budgets.
Visit some of the links below to find out about boating destinations, events, clubs, tuition, disciplines and more...
Sailing
From dinghies to luxury cruisers, sailing is an exhilarating pursuit quite removed from the daily grind. A rich, historical tradition and a skill that few master, sailing is undertaken both recreationally and competitively.
Sailing often acts as a gateway to other outdoor pursuits such as diving or fishing, and is often found to be addictive, with a very good social scene.
Types of Sailing
Windsurfers bring you right into the heart of the action, and can be a real test of strength and agility. There is nothing to rival the sense of freedom associated with zipping over the surf under the mighty power of the wind.
Dinghies are generally used as a fun, accessible way to get out on the water. As challenging as you make it, dinghies are relatively inexpensive to buy or hire and are suitable for days out with family and friends.
Yachts are icons of adventure and depending on your tastes can be used for excitement or relaxation. Yachting has brought people together for hundreds of years, requiring excellent teamwork.