Get fishing
Angling is a method of catching fish by means of a hook which is usually attached to a fishing rod by a line. It is a challenging and relaxing pastime that is popular and accessible worldwide.
Get fishing is designed as a resource for anybody thinking of taking up angling as a hobby. With information about hooks, baits, laws and regulations and motivation for catching fish, this section covers everything you need to know to go fishin'.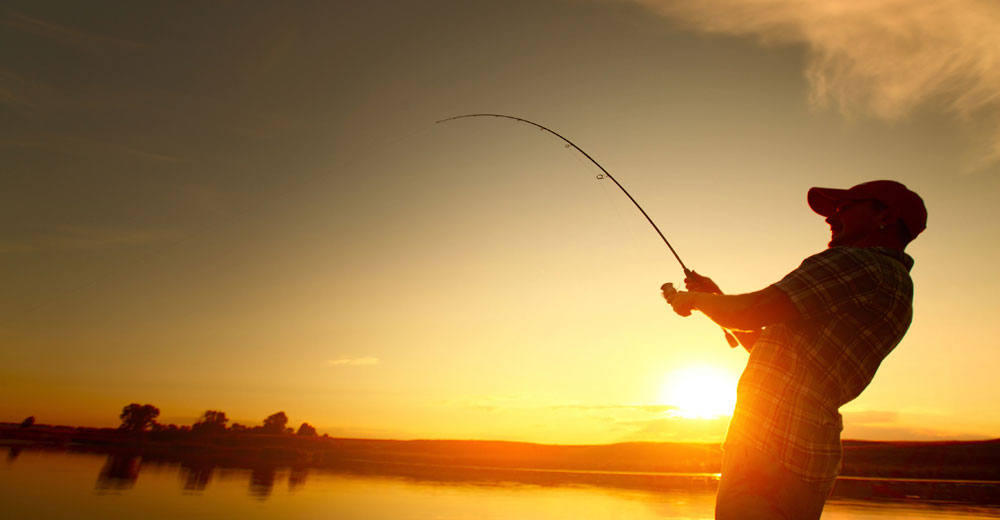 Getting started
The internet is awash with information and resources about fishing in the UK. See the linked websites below for news and information about all types of angling.

Angling Trust Organisation for Anglers - The Angling Trust is the new, single organisation to represent all game, coarse and sea anglers and angling in England.
Go Fishing - Gofishing.co.uk is dedicated to providing the very best news, tackle, tactics and tips for today's angler.
Buy a UK fishing rod license - You need a fishing rod licence to fish for salmon, trout, freshwater fish, smelt and eel with a rod and line in England (except the River Tweed), Wales or the Border Esk region of Scotland.
Types of Angling
Game fish are pursued, generally for sport by recreational anglers. They are often eaten after being caught, although 'catch-and-release' fishing is becoming more popular as concerns about dwindling fish populations grow. Game fish can be freshwater or saltwater fish. Game fishing is popular as it is a source of food and entertainment. Bigger fish are generally more highly prized in game fishing.
Course angling refers to the act for fishing for any fish that are not considered game fish. The primary motivations for course fishing are for pleasure or competition. Specimen hunting is also popular, as anglers hunt for the biggest fish of a certain species. The main techniques for course angling are float fishing, legering and spinning.