First aid
Who knows what's going to happen out in the wilderness? Hazards can be unforeseen and varied, so always make sure someone in your party is prepared for anything!
Luckily in the UK there are relatively few large, dangerous predators, or venomous snakes and spiders. However, this does not mean that there are no threats lurking out there in the unknown.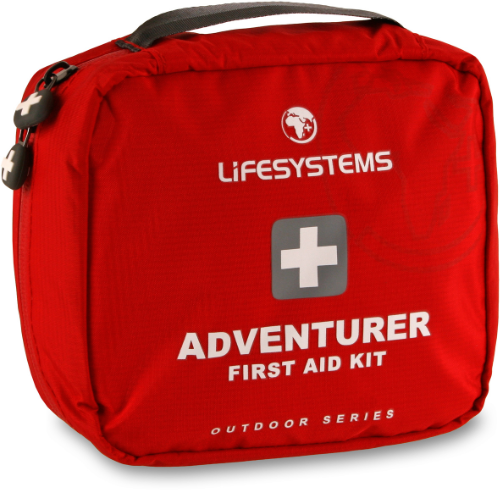 Illness is far more likely to strike than injury, so do not undervalue the importance of maintaining good hygiene on your camp. When possible, practise proper hand-washing technique with an anti-bacterial soap or hand wash as usual, after going to the toilet and before meals. If this is not possible use a hand-sanitiser gel.
Water-borne illness should be avoided by making sure that all water consumed comes from a clean and reliable source, and that all human waste goes in proper permanents toilet facilities.
Wild mushrooms and berries can look incredibly appetising during and after a long day outside, especially to children. Many of these are fatally poisonous and will cause horrible pain and sickness if eaten. Steer clear unless you know exactly what you're eating and have washed it first.

Slips, trips and falls are one of the most common causes of injury on hikes and at campsites. Sprains, strains and broken bones are incredibly popular ways to ruin your camping holiday; these can be avoided by looking where you're going and wearing footwear appropriate to the terrain being covered.
Blisters are common but aren't generally life-threatening. Do your best to keep feet dry, and wear shoes or boots that you are accustomed to and have worn in thoroughly.
Sunburn is more common in warmer climates, but there are a few weeks during the year when it is a real risk, especially for paler outdoorsmen. Good quality, high-SPF lotions, sprays and creams are an essential item for your pack, unless it's December.
Sunstroke and other heat-related illness can also be a very real problem during the warmer months. This is best avoided by not spending too much time out in direct sunlight. Keeping cool, well hydrated and wearing hats and light-coloured, loose fitting clothing to shield from the sun will decrease the chances of experiencing dizziness, fainting and a quickening of the pulse.
Insect bites are another hazard that some people are more susceptible to than others. Carrying an insect repellant spray should keep them away during the day, and using a net to keep them out of the tent blocks their way at night.
Cuts and burns from cooking and making campfires are common at campsites. Be aware of the risks here; avoid throwing petrol on your fire to get it started and use the same common knife sense you use at home to avoid cutting yourself or others.