Canoeing and kayaking
Canoeing is a paddle sport where you sit or kneel facing forward in an open or closed deck canoe, propelling yourself with a single bladed paddle. Kayakers sit usually within a closed and covered deck, with legs forward, propelling themselves with a double bladed paddle.
Kayaks are also used in many other outdoor pursuits activities, including (but not limited to) diving, fishing, wilderness exploration and search & rescue.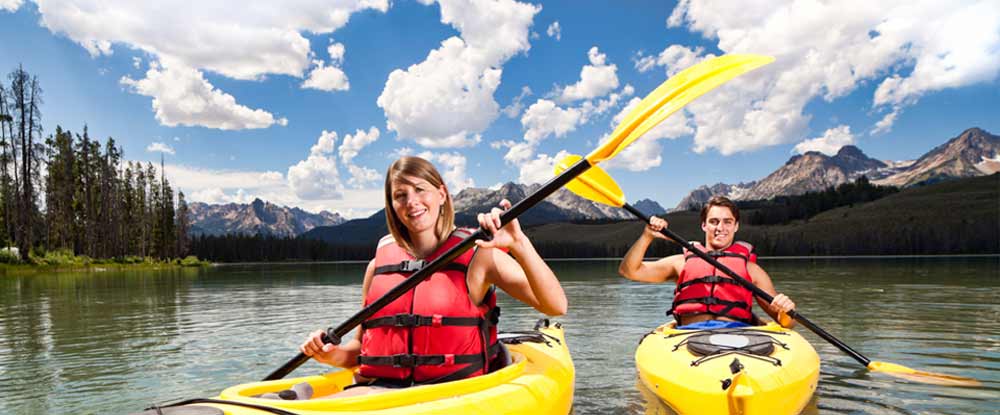 Getting Started
There are plenty of canoeing and kayaking clubs and centres throughout the UK, just about wherever there's water. Because of the variety of different activities that can be done with the aid of a kayak or canoe, the activity is quickly growing in popularity. See the links below for more information about canoeing and kayaking in the UK.
Canoe & Kayak UK - Britain's best selling canoe and kayak magazine. With news, reviews, tips and articles as well as 'Places to Paddle' and photos and videos.
British Canoe Union - Information about all facets of the sport, including coaching, tests and awards. Also featuring details about clubs and centres throughout the UK.